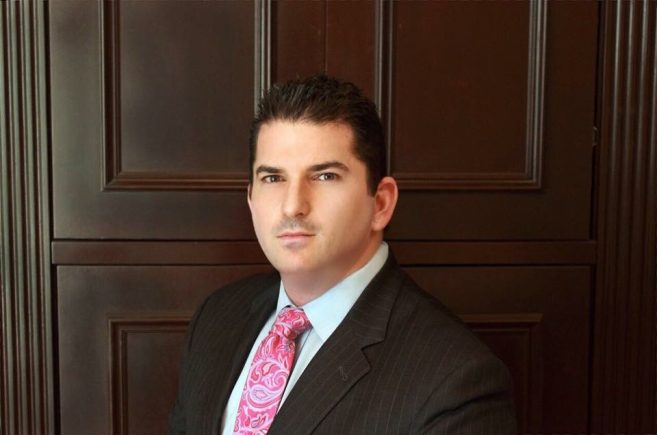 Email: rich@lubliner-law.com
Phone: 561-207-2018
Richard Lubliner has earned a reputation in the legal community by providing his clients diligent, creative, and dynamic representation both in the courtroom — and in the boardroom.
As Managing Member of Lubliner Law, he brings over 15 years of experience representing both plaintiffs, and defendants, in state and federal courts throughout the country in litigation, and business transactions.
Getting Clients Their Fair Share
In addition to fighting for client's rights, Mr. Lubliner has also testified as a "fee expert" in connection with a prevailing party's recovery of attorneys' fees and costs from the non-prevailing party.
From Taking the Lead in Litigation and Knowing When to Avoid it Completely
In litigation alone, Lubliner has seen clients through the gamut including — litigation related to ownership/partnership disputes, breach of contract actions, financial services, real estate, Condo/HOA Association operations, and equine purchases/sales. He's also represented a variety of constituents in Ponzi scheme and fraud related litigation, shareholder, and fiduciary litigation, as well as bankruptcy/creditors' rights.
Lubliner thrives in the courtroom, having tried many cases to verdict, but he also has the unique ability to resolve disputes before the initiation of formal litigation proceedings — saving clients time and money. Using his corporate/transactional experience, Lubliner provides sound business advice to clients and can often put a successful end to disputes before a lawsuit is even filed.
Guiding Clients Through the Corporate Structure – Navigating the Real Estate Process
Lubliner has represented some of the largest corporations in the United States in workouts and restructurings. He's also represented a wide variety of clients involved in a broad array of business transactions. Lubliner has a knack for guiding individuals and companies through the transition from incorporation to operational status – a tricky process to navigate. In that same vein, he can help individuals and businesses in asset sales and purchases, and real estate transactions.
Niche Equine Practice
Over the years, Lubliner has developed a sophisticated, niche equine practice by representing Olympic athletes, polo players, and other individuals and entities in connection with the sale, purchase, and lease, of top, competitive horses. The equine practice includes representing purchasers of horses in lawsuits against sellers and veterinarians who misrepresented the suitability and soundness of a horse in connection with a sale.
The Attorney / Client Relationship
Devoted to his clients, Lubliner strives to assist them in achieving their objectives. A critical listener, Lubliner believes that the best way to nurture the client/attorney relationship is by having effective and continuous communication with them. That's why each client is deeply evaluated during the consultation so that we can provide efficient and dynamic strategies uniquely tailored to each client.
Before starting Lubliner Law, Rich was a member of the Corporate Reorganization Group in the New York City office of a prominent international law firm, and he practiced commercial litigation and corporate reorganizations with two highly-regarded boutique law firms in Miami, Florida.
Articles written by Mr. Lubliner have been published by national law periodicals, including the American Bankruptcy Institute. Lubliner also lectures on topics related to the financial services industry, Condos/HOAs, and the equine industry.
Richard Lubliner received his J.D. with Honors distinguished in the Top 11%, from Emory University School of Law, where he was both a published author and an Articles Editor for the Emory International Law Review. While in law school he was the recipient of the Nelson Mullins Riley & Scarborough, L.L.P. Scholarship.
Notable Representations:
Successfully defended a Fortune 500 financial service company through a two (2) day trial in connection with multi-count, multi-defendant, multi-million dollar claims that included allegations of fraud, conspiracy, and violations of state and federal law
Prevailed in an almost year-long court battle involving a Coup d'état of a Homeowners' Association Board orchestrated by the Board's former President
Representing a corporation that provides security for municipal, and private, buildings, in Florida in a dispute involving one of the largest security firms in the United States
Represented one of only three (3) national distributors of Verizon Wireless in connection with non-compete/theft of trade secrets claims
Represented Florida charity that provides medical equipment to the needy in connection with a breach of contract dispute involving the charity's purchase of its new headquarters
Representing purchaser of a competition horse in connection with litigation against one of the largest equine veterinarian clinics in Florida
Represented group of investors defrauded out of tens of millions of dollars in a complex mortgage Ponzi scheme
Represented Official Committee of Unsecured Creditors of Spiegel, Inc./(Eddie Bauer bankruptcy case.
Represented multiple constituencies in the Enron bankruptcy case
Education:
J.D., Emory University School of Law (With Honors – Top 11%)
B.A., Rutgers College at Rutgers University
Admissions:  Florida  &  New York
U.S District Court, Southern, and Middle, Districts of Florida
U.S District Court, Southern, and Eastern, Districts of New York
Community Involvement:
Member of the Board of Directors of Clinics Can Help, a charity that provides medical equipment to the needy
Member of the Capital Campaign Board for JAFCO, a charity that provides homes for children that are removed from their homes
Member of Leadership West Palm Beach Class of 2017
Member of the Forum Club of the Palm Beaches
Member of the Palm Beach County Bar Association Judicial Relations, and Business Litigation CLE, Committees
We are experienced advocates that vigorously represent the rights of our clients. Call Lubliner Law (561) 207-2018 for a free consultation, or email info@lubliner-law.com  – We're Here to Help.