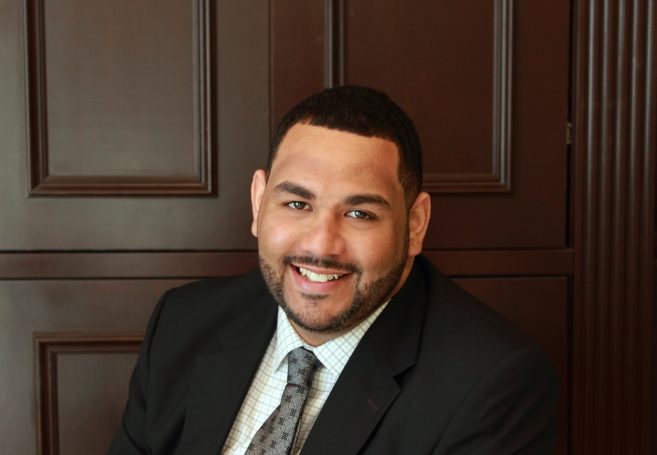 NATHAN KELVY
MEMBER
Nathan Kelvy is a highly skilled and experienced business litigation attorney who has earned a reputation in the legal community as a zealous advocate for his clients. Nathan prides himself on protecting his clients' rights by providing them with meticulous, vigorous, and imaginative representation in and out of the courtroom. Nathan previously gained invaluable experience at a prominent Fort Lauderdale law firm representing a diverse group of clients in complex business litigation, non-competition covenant litigation, and arbitration matters. Nathan also practiced at elite, full-service creditors' rights law firms representing institutional clients such as lenders, mortgage servicers, credit unions, banks, and other financial services industry stakeholders in complex litigation matters.
As a Partner at Lubliner Law, Nathan brings years of experience representing both plaintiffs, and defendants, in arbitration proceedings, and in state and federal courts in litigation, including, among other things, breach of contract, business torts, unfair competition, and foreclosure matters.
From Aggressively Litigating Cases to Resolving Matters without formal Litigation
Nathan has represented clients through a variety of complex litigation matters including breach of non-compete and other restrictive covenants, breach of contract, corporate litigation, employment matters, litigation related to the financial service industry, including RESPA, TILA, and FDCPA matters, real estate, Condo/HOA Association operations, quiet title and slander of title actions, and residential and commercial eviction actions.
While having had great success in litigating matters, Nathan seeks to resolve disputes before the initiation of formal litigation proceedings when possible, saving clients time and money. Using his legal experience and knowledge, Nathan provides sound business and legal advice to clients and can often successfully resolve disputes before a lawsuit is even filed.
Litigating Restrictive Covenants
Nathan has developed a sophisticated practice enforcing and defending cases involving restrictive covenants by representing medical practices, wealth management companies, wildlife removal businesses, and other individuals and entities in connection with non-compete, non-solicitation, and theft of trade secret matters. This practice includes representing companies in lawsuits against former employees and new employers, and individuals and new employers against former employers, who are attempting to enforce restrictive covenants and get temporary and permanent injunctions issued.
Handling Creditors' Rights Matters
Nathan has extensive experience representing institutional clients in uncontested and highly contested cases throughout Florida. Lubliner Law provides its creditors' rights clients with aggressive management and processing of its cases, including providing status reports that offer details as to where each case is currently pending and which items are currently delaying the foreclosure timeline, if any.
The Attorney / Client Relationship
Nathan strives to provide his clients with zealous advocacy and assist them in achieving their objectives. Nathan believes that the best way to nurture the client/attorney relationship is by having effective and continuous communication with his clients. That is why each client is deeply evaluated during the consultation so that Lubliner Law can provide efficient and dynamic strategies uniquely tailored to each client.
Nathan received his J.D. from The University of North Carolina – Chapel Hill School of Law, where he was Managing Editor for the First Amendment Law Review and a judicial extern for two North Carolina Superior Court Judges, one of which later became the United States Attorney for the Eastern District of North Carolina.
Notable Representations:
In July 2023, pattern evidence gathered by Nathan through numerous depositions of former customers that were defrauded by the same company and individuals that committed fraud against his clients was used in a four-day jury trial in Broward County Circuit Court in Fort Lauderdale, Florida, resulting in the jury awarding full damages against three South Florida corporations and two individuals. The jury determined that all defendants committed fraud and engaged in a conspiracy to commit fraud, and additionally determined that the corporate defendants violated the Florida Deceptive and Unfair Trade Practices Act.
Nathan and another attorney successfully represented a South Florida employer prosecuting its claim for damages and legal fees against a former high-level employee concerning breach of a non-competition and non-solicitation contract, which later resulted in a confidential settlement.
Nathan represented residential tenants in an eviction action in Broward County, Florida, which included defending the wrongful eviction and asserting a counterclaim that resulted in a favorable confidential settlement agreement for his clients.
Nathan represented a Tampa builder against an elevator installation company that refused to install residential elevators in a timely manner which resulted elevators being installed to client's satisfaction after issuance of a demand letter and pre-suit negotiations.
Nathan represented a medical training company in a breach of contract action in which it was being sued for failing to pay an employee recruitment firm and resolved the case during mediation resulting in a confidential settlement agreement.
Nathan represented a wealth management advisor in connection with him being subjected to derogatory comments on law firm websites and blogs causing loss of clients with most derogatory comments being removed after issuance of demand letters.
Education:
J.D., The University of North Carolina – Chapel Hill School of Law
First Amendment Law Review – Managing Editor 2010-11, Editorial Staff Member 2009-10
Judicial Extern – North Carolina Superior Court, Summer 2010
B.S., Criminology, minor Biology, Florida State University
Admissions:
Florida
US District Court for the Southern and Middle Districts of Florida
Community Involvement:
Member of the Florida Bar Business Law and Real Property and Probate Sections
Member of the Hillsborough County Bar Association*
Our team of experienced advocates vigorously represent the rights of our clients. Call Lubliner Law (561) 207-2018 for a free consultation, or email info@lubliner-law.com  – We're Here to Help!